heyzeus wrote:
The vultures are mostly gone now, but for the first time ever, these guys showed up today. Pretty sure these guys are ravens. Why do we only have nightmare-based wildlife here at the Law Offices of Heyzeus PLLC?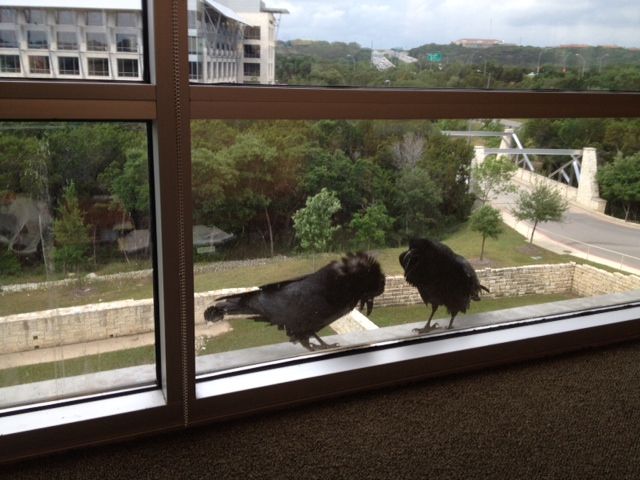 Maybe you buried your sister alive in your backyard?
Or covered your fellow lawyers in pitch and set them on fire?
Or maybe you took an enemy lawyer down to your firms' catacombs for a taste of wine, and walled him in?
They might hear the beating of the hideous heart of the law partner you buried behind the wall of your office.
Did you solve a murder involving an orangutan recently?
Ravens also are attracted to men with a penchant for dead, beautiful young women.