Finally got the wood delivered and got to gettin on this frame. FYI, Lowes will deliver any amount of stuff seemingly for $59 which if you think about it is a pretty decent deal. No way all the lumber was fitting in the bed of a truck and the closest one is about 20 miles away. Driving 40 miles, hooking up a trailer (after finding a trailer to use), loading all the wood, unloading all the wood, etc etc etc...it's just easier to pay them to deliver it.
Anyway, quick little pro tip. Don't measure down from the finish floor elevation (FFE) to set the pier elevations like I did. Go ahead and measure down from what you're going to abut. Here's a pic of where the bottom of the frame was going to be and with an inch and a quarter deck board on it, by goodness, it was going to match FFE. Probem is that ledge was going to be 3/4 of an inch or so down in a hole.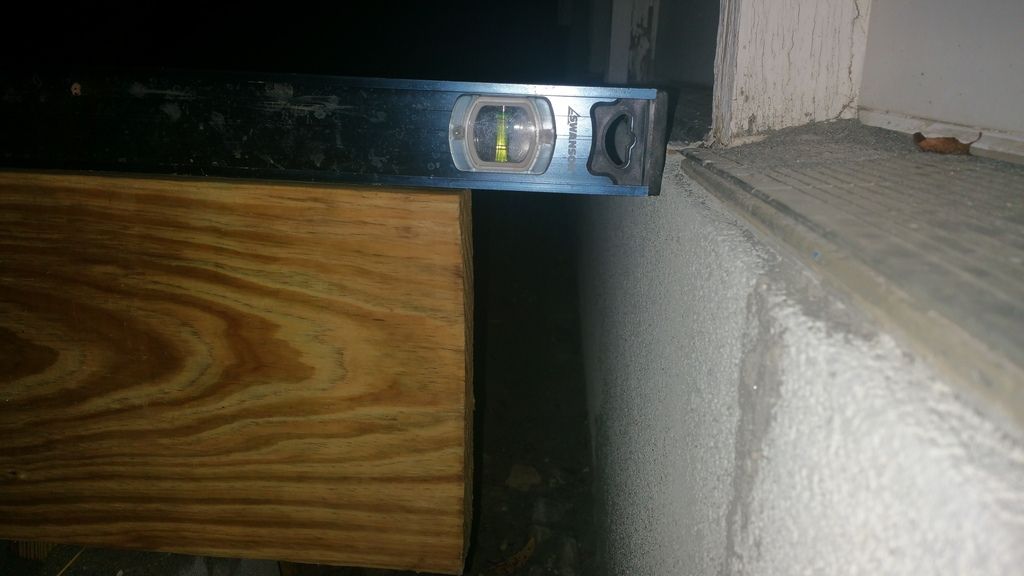 So, had to rip all the frame boards about an inch going from 2x10s to 2x9s....probably should have just given myself room for error up front...or measured from the correct spot, but whatever.
Here's where I got over the weekend. Actually have the top 2x6s bolted in on the left side as well as the right side too. That little corner...took care of that little guy by adding a little concrete block, filling it with concrete and then lagging the post in from every gosh damned direction under the sun. Lagged in a stablizing 2x4 to the 2x10s just to be able to lag the 2x4 into the post. But...hey, it's not going anywhere.