heyzeus wrote:
Here ya go. There were two there a moment ago, but the dominant one pecked the other one til it left.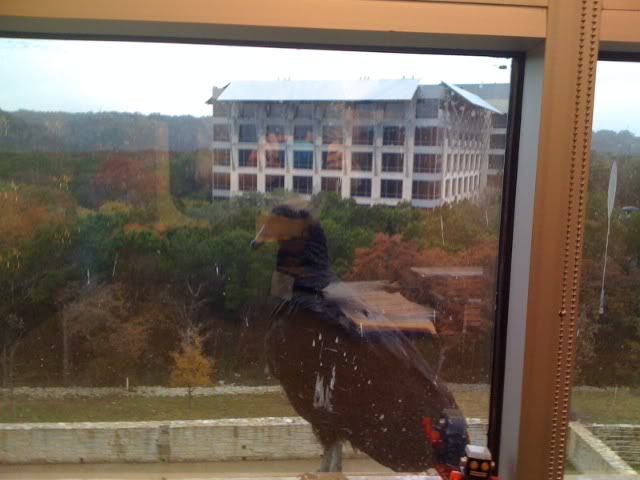 JL21 wrote:
It sort of looks like the robot is running away in fear.
The reflection makes it look like the robot is petting the vulture. For some reason now I have an image in my head of the blind kid on Dumb and Dumber petting the dead parakeet that's covered in duct tape. "Pretty bird. Pretty, pretty bird."
TimeForGuinness wrote:
Quote:
In Greek mythology, the Vulture is the descendant of the Griffin. It was a very Buddhist-like, Zen-like symbol of the non-dual oneness of heaven and earth, spirit and matter, good and evil, guardian and avenger.
Seems very fitting for the lawyer heyzeus.
Or you could go with Nekhbet, the Egyptian Goddess of Vultures.