Pretty cool!
https://www.stltoday.com/sports/basebal ... e94b9.html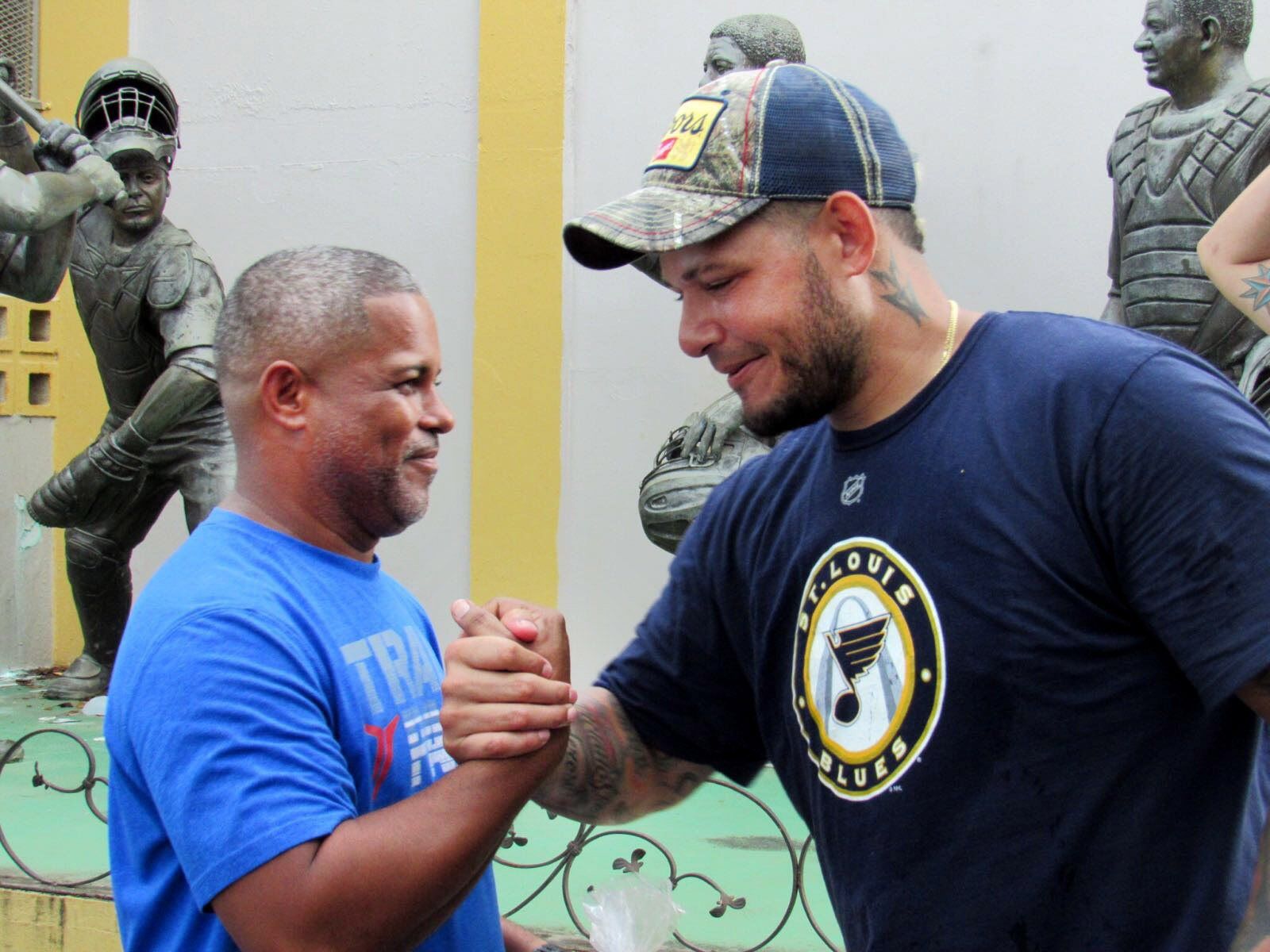 The hours were long, the needs great, and the devastation wrought by Hurricane Maria that awaited Cardinals catcher Yadier Molina a year ago when he arrived in Puerto Rico, supplies in tow, was far more profound than he could have imagined.

He referred to it later "as a nightmare down there," and after spending 14 days delivering water and food and repairing roofs and clearing roads, Molina left his home island with the same sensation he had this week as he revisited the efforts he led 12 months ago.

The work isn't over.

For all that Molina has done and what he and his wife organized through their foundation, Foundation4 (Fundacion4), Major League Baseball will present him Tuesday night with the Roberto Clemente Award. The award, named for the Hall of Fame outfielder who lost his life while headed on a relief mission, is baseball's highest honor for humanitarian work and is given every year to a player who best displays the traits, on and off the field, of Clemente, an icon on his home island of Puerto Rico.

"When I was growing up he was like a legend for us, like a hero, and he was everywhere," Molina said this week from Colombia, where he is managing Puerto Rico's under-23 team in a world tournament. "He was one of my heroes back in the day – still one of my heroes – and just to have this award means a lot to me and to my family. I'm happy for that. It's great. For the people of Puerto Rico, we've been through many (challenges). We didn't do it thinking of this award. But just to receive this award and makes us proud, makes us proud, after all we did down there in Puerto Rico.

"It's just a good feeling to add this award."

Molina is the third Puerto Rica-born to win the award named for Clemente and the fourth from Puerto Rico. He joins former Cardinal Carlos Beltran (2013) and sluggers Edgar Martinez (2004) and Carlos Delgado (2006).

Molina is the fifth Cardinal to win the award – more than any other organization. Beltran received the award while he was playing in the World Series with the Cardinals. Past winners from the Cardinals were Albert Pujols (2008), Ozzie Smith (1995), and Lou Brock (1975).