Perennial All-Star
Posts: 7605
Joined: April 18 06, 11:04 pm
Location: Central AR
---
There's someone in my head but it's not me
Posts: 45991
Joined: April 18 06, 5:08 pm
Location: LF Bleachers @ Busch II
---
99% conan clips
Posts: 59405
Joined: April 18 06, 5:14 pm
obucard wrote:
winner
---
a bad penny always turns up
Posts: 24123
Joined: April 17 06, 12:27 pm
Location: Hanging out with my redneck, white socks and Blue Ribbon beer.
Contact:
I have forever searched for a picture of this:
Hours of fun.
---
Veteran Player
Posts: 688
Joined: May 23 06, 3:34 pm
Dukes of Hazzard Big Wheel
---
'Burb Boy
Posts: 19856
Joined: July 9 06, 11:33 am
Location: Out of the Loop
[/youtube]

1:09 in...the Eliminator TS-7. I was a badass with that thing.
---
It rubs the lotion on its skin.
Posts: 8909
Joined: July 17 06, 1:00 pm
Arthur Dent wrote:

Popeye_Card wrote:Every year I begged for a Spacewarp. Every year, I did not receive one. I still want one.

Yup. Me too. I love the custom ball machines that you see in science museums and the like too. Whenever we went, my parents always had to drag me from the one in OMSI (Oregon science museum).
I spent most of my lengthy stay at the Children's Hospital in STL fifteen years ago watching the ball machine when I was free.
---
99% conan clips
Posts: 59405
Joined: April 18 06, 5:14 pm
if you want to see some authentic marvel avengers toy unboxing here you go
---
99% conan clips
Posts: 59405
Joined: April 18 06, 5:14 pm
you can buy a sexy flanders toy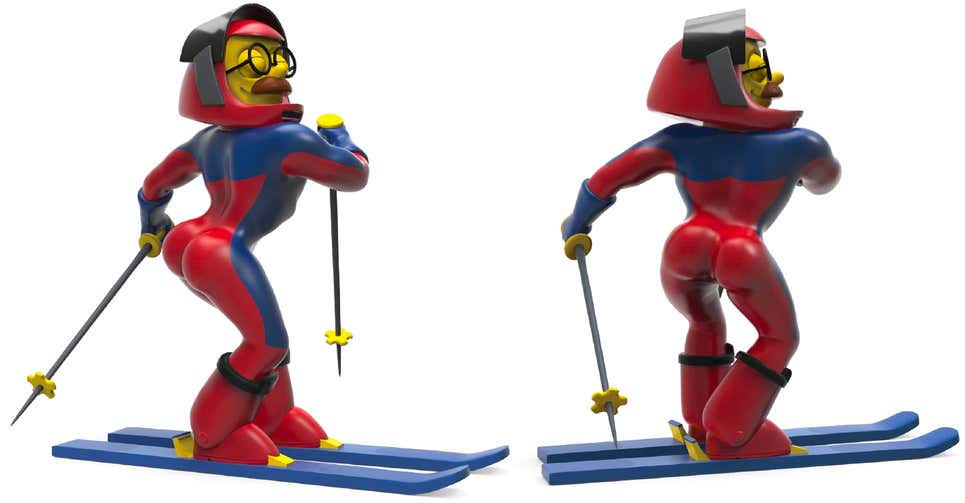 https://io9.gizmodo.com/this-weeks-toys ... 1846599149
---