Perennial All-Star
Posts: 5531
Joined: July 29 06, 6:26 pm
And we're off!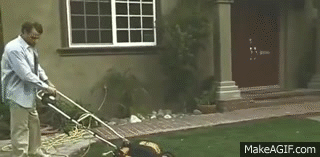 ---
Perennial All-Star
Posts: 3636
Joined: April 17 06, 7:35 pm
Location: Too close for missiles, switching to guns
Oh noes! It's happening again!
---
Everday Unicorn
Posts: 36882
Joined: April 21 06, 10:14 am
Location: Austin, TX
Contact:
---
darjeeling sipping elite
Posts: 37423
Joined: October 17 06, 11:19 am
Location: Huis Clos
---
Caught you a delicious bass
Posts: 10007
Joined: April 20 06, 8:43 pm
Location: Please use blue font for the sarcasm impaired.
There is a reddit group that was set up by AdmiralKird when Michael first threatened to pull the plug on the site (before Kyle bought the rights). A few of us go over there when GRB goes down.
https://www.reddit.com/r/gatewayredbirds/
---
GRB Founder
Posts: 35187
Joined: December 31 69, 6:00 pm
Location: Chicago, IL
Contact:
A big thanks for fixing this issue!
---
Hallelujah Brother
Posts: 13376
Joined: April 17 06, 7:36 pm
Now I've forgot all the really great things I was going to post the past few days. You guys really missed out.
---
Consider him admonished
Posts: 8350
Joined: March 25 15, 9:59 am
Location: The South
GeddyWrox wrote:There is a reddit group that was set up by AdmiralKird when Michael first threatened to pull the plug on the site (before Kyle bought the rights). A few of us go over there when GRB goes down.

https://www.reddit.com/r/gatewayredbirds/
Subscribed
---